Selamat datang di Bali!
Welcome to Bali!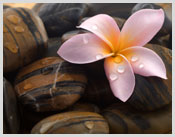 My Name is Wayan, And i would love to show you around my beautiful home of Bali, and who better to show you than a local!
Let me take you to all of thebest that Bali has to offer, I provide private transportation in Airconditiond comfort from airport pick up to guided tours all over my paradise home, I will guide you to beutifull beaches, amazingly spiritual temples, breathtaking sunsets, and adrenalin filled activities and watersports.
In bali there is something new to do everyday, even relaxing in one of our world class Villas by the pool or experiancing an amazing massage in one of our many day spa's is a must do during your stay.
I can lead you through the crazy Bali markets and show you where to get the best prices, and take you to some of the most amazing resturants and Cafe's in Bali.
We offer Full day tours for up to 6 people starting from as low as 500,000IDR this includes airconditoned vehicals, fuel and parking, complimentary use of sarongs (for temple visits) (excludes entry to attractions).